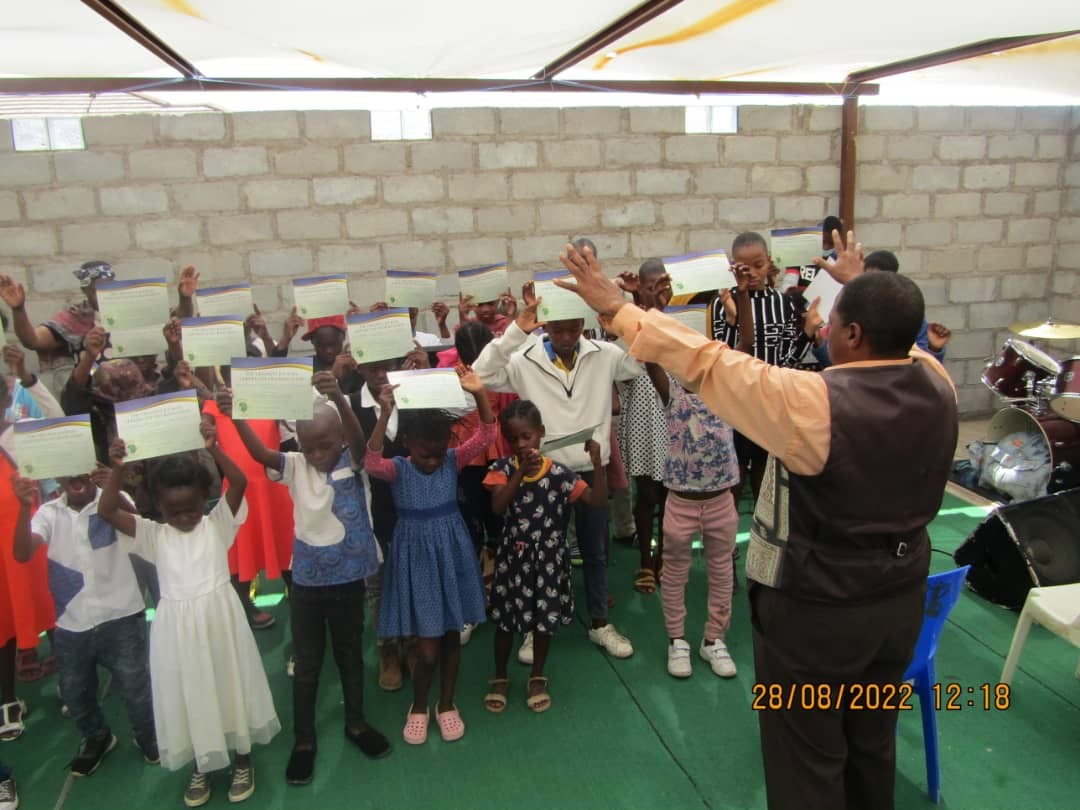 Modipane Children's Ministry
Flying Mission is partnering with Christian Assemblies Church in Modipane, a village 30 km east of Gaborone, in a community project through children's ministry program. Christian Assemblies in Modipane has identified challenges in the village relating to children as: poor educational performance, being involved in sexual relationships, alcohol and substance abuse, lack of proper parental care leading to lack of discipline.
In an effort address these challenges, the church has started a weekend programme, where children can come on Saturday afternoon. They are fed, and taught the word of God in order to mould and discipline them in a way that they will not depart from in years to come. Some are taught to play musical instruments to promote their different gifts and talents. In order to address poor school performance we also offer revisions and help with school work every Saturday and Sunday after church.